Flow through bio-mechanical filters clean and clear pond water which returns to the pond by gravity
OASE BioSmart filters strip water of debris, ammonia and nitrites with three levels of foam filtration housing beneficial bacteria
Cleaning indicator alerts when to pull up on the cleaning handles to squeeze debris from the foams, no need to remove or manually clean them
Attach a hose to the Gardena-style fitting and open the sludge valve to finish cleaning and rinsing filter quickly and easily
With build-in thermometer, Venturi inlets for optional aeration and pre-drilled UVC attachement inlets to optimize water quality and clarity
Add an optional Vitronic UVC to qualify for the Clear Water Guarantee

DID YOU KNOW?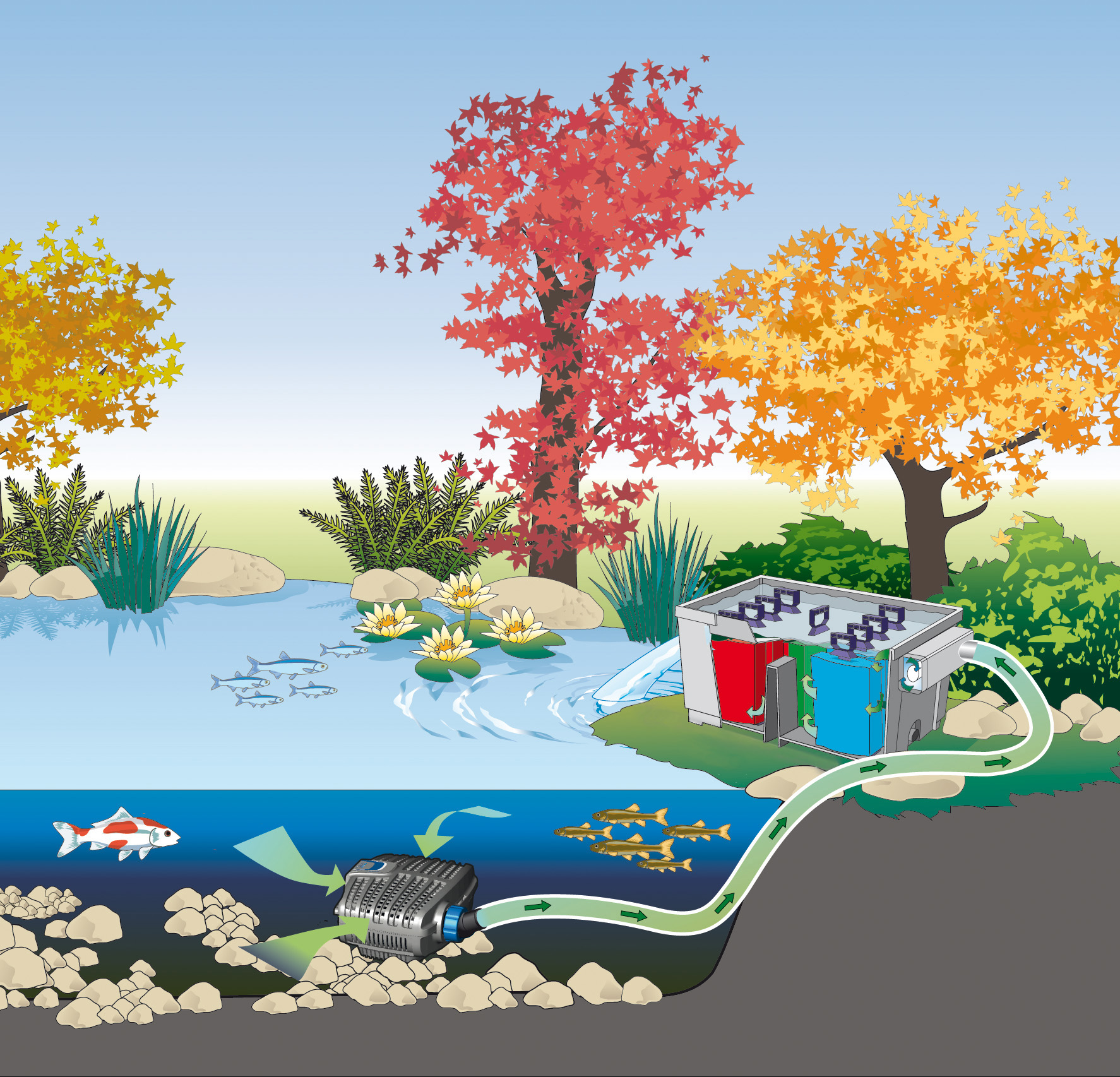 Did you know OASE BioSmart can be added to any new or existing pond or water garden. Simply assure that the unit is set high enough to allow the output to flow downhill back into the pond. Use with an AquaMax Eco Classic or Premium to qualify for the OASE Clear Water Guarantee.